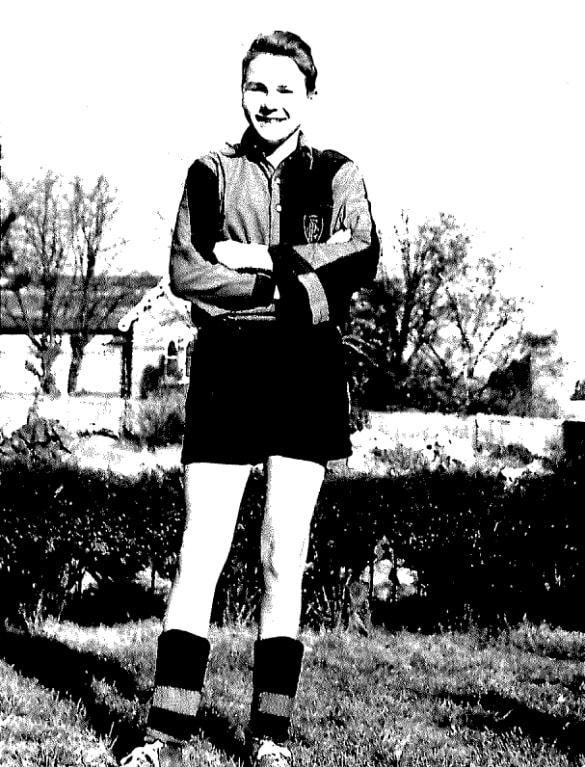 A lean, mean scoring machine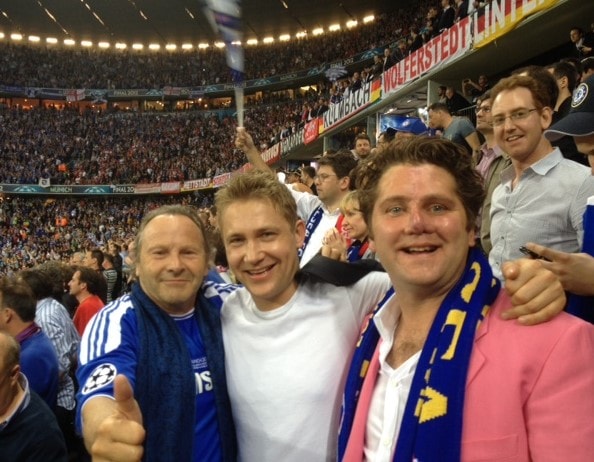 Enjoying the glory in Munich 2012 with sons Dominic and Tristan
Max has always had a keen interest in football, having been taken by his Dad to both Craven Cottage and Stamford Bridge as a boy. He also played a little himself before the tennis took over, as this rare old photograph proves.
In more recent times, though a fondness for Fulham remains, Chelsea is most definitely where Max's heart lies when it comes to football. Having helped with Chelsea's Stock Exchange float in the early 90s, he has seen the club transformed from perennial underachievers into one of Europe's elite.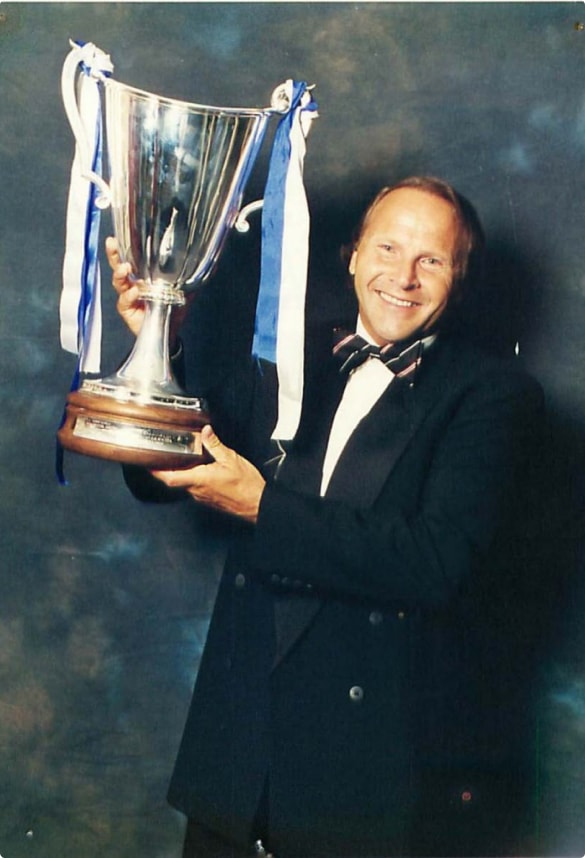 Max was also formerly a significant shareholder in Seymour Pierce, an investment bank that specialises in football-related transactions. Through his involvement there, he went on to become a shareholder and "Senator" at Chelsea.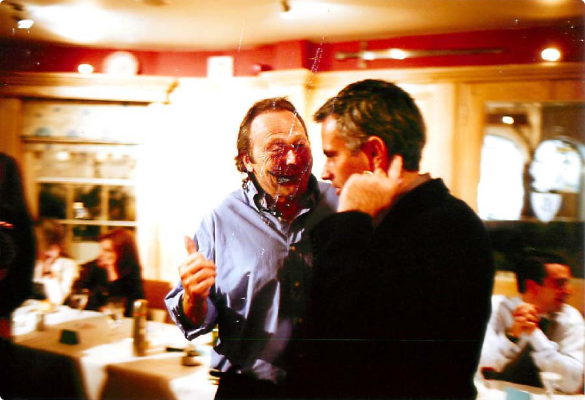 Sharing a few thoughts with "the Special One".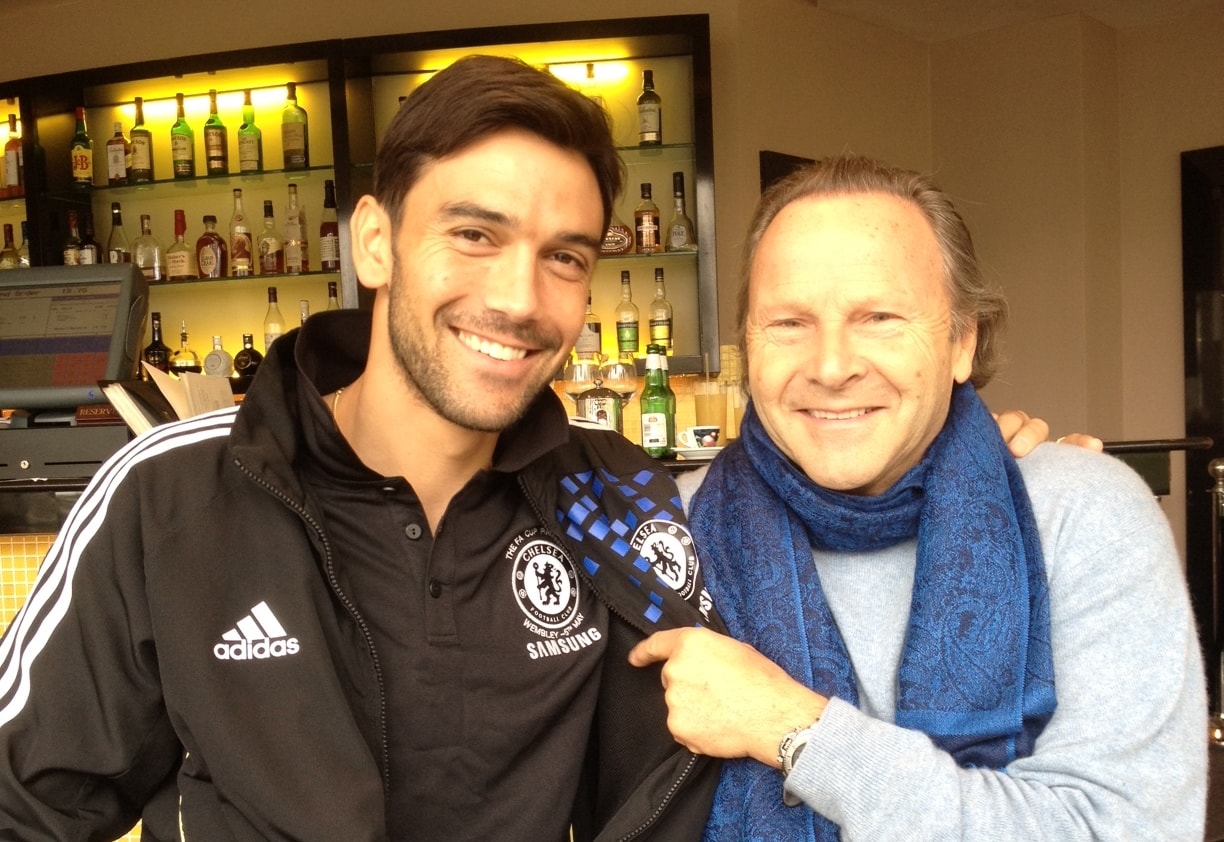 Cup Final day with Paulo Ferreira
He was also a shareholder and director of former Swiss sports management company References SA, based in Lausanne and headed by Michel Zen-Ruffinen, the former General Secretary of FIFA.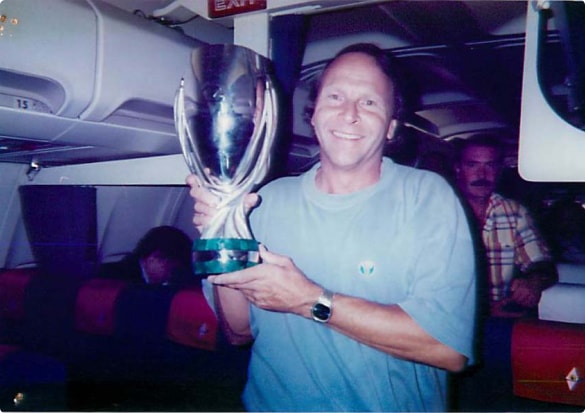 Team flight back from Stockholm with the Cup Winners Cup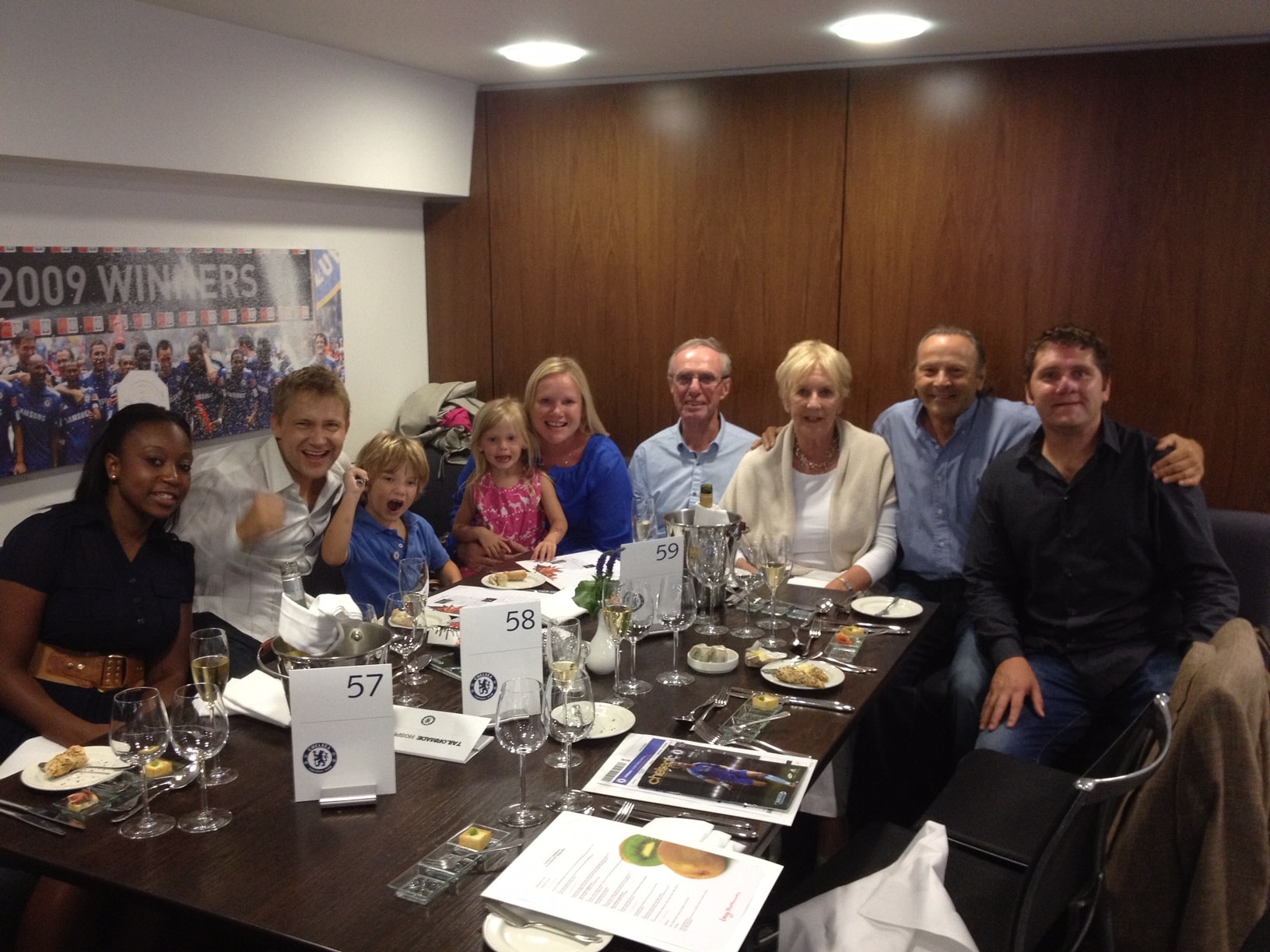 At Stamford Bridge with family for a Chelsea home game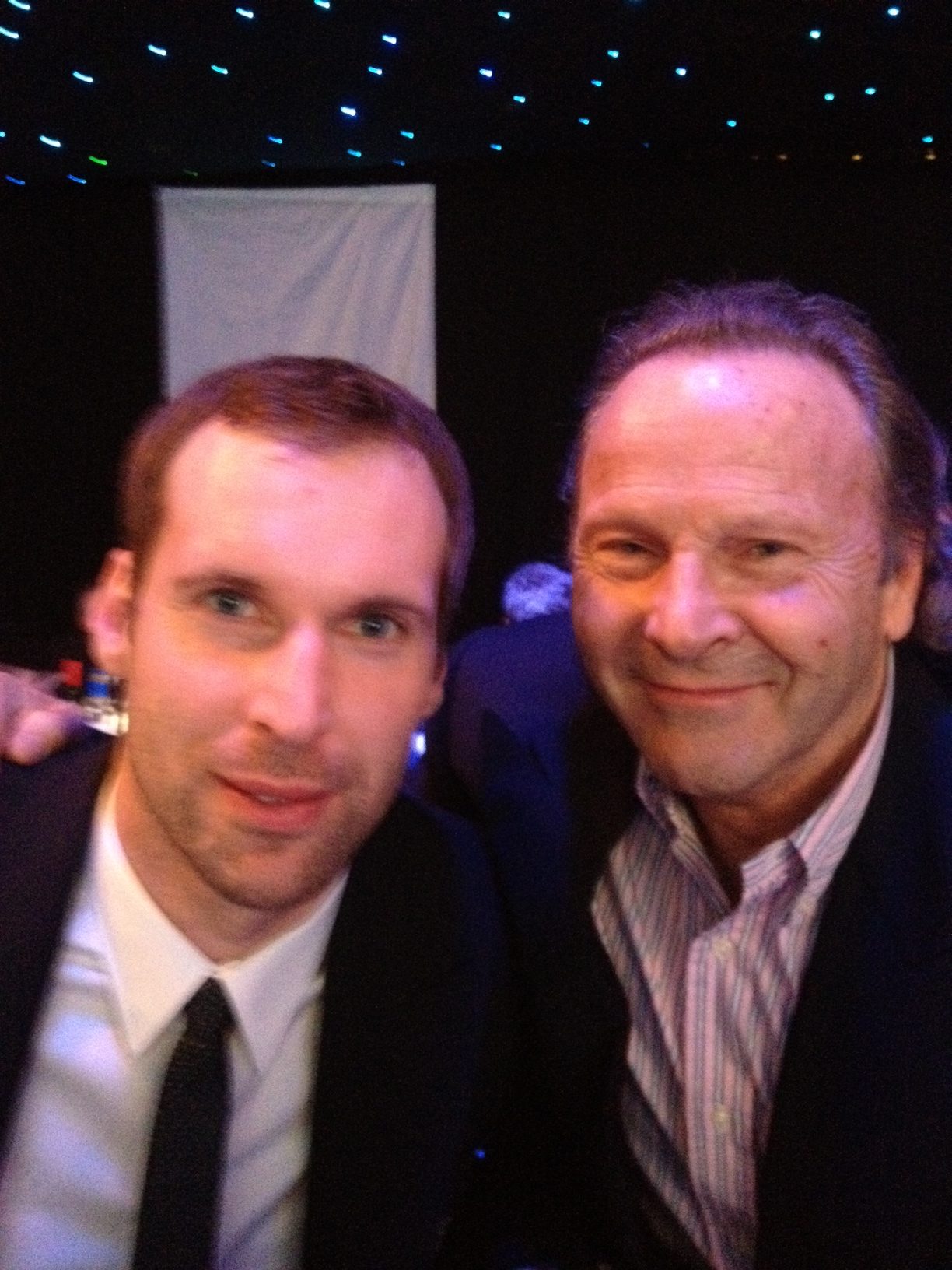 With Chelsea goalkeeping legend Petr Cech